Work With Me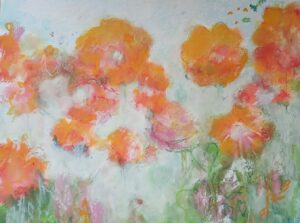 I have come
to drag you out of yourself
and take you in my heart
I have come
to bring out the beauty
you never knew you had
and lift you like a prayer
to the sky..~ Rumi
Is This You?
i work with highly sensitive, empathic, and intuitive women (and occasionally men and teens) who get weighed down in very specific ways.
The women I love with all my heart typically fall into one of these groups.
~~Some get stuck in patterns of emotional eating or sugar addiction to cope.
~~Some struggle with boundaries and navigating relationships and may give too much to others, over-nurturing, fixing, rescuing.
~~Some struggle with over-analyzing and over-thinking and chronic perfectionism that shields them from feeling "not-enough"…or "too much". They are depleted, drained, disconnected from their intuitive guidance and their wise body, and take it all on, leaving them depleted, symptomatic anxious and with little  room for their innate beauty to shine through.
~~Sometimes they have a mix of much of the above.
If any of these patterns feels familiar… you're in the right place and I can absolutely help.
My clients have a lot in common, and I have been blessed to walk their path with them where we soften the patterns and move them out of the way to let what is already there emerge. This is not old-school-takes-forever-psychotherapy. This is so much powerful, takes less time, and focuses in present time. Very quickly my clients feel a big shift, deep relief. and a sense of themselves returning. Often in the first session.
If you could see what I see…
If I had a wish for you, it would be a life of beauty, deep connection and nourishment, being seen and heard in all of your beautiful and unique gifts… talents… perspective. The freedom to express and share fully from your gorgeous heart.
The work we do together is intimate. Powerful and life changing from the first session.
Filled with inspiration, compassion, humor, fresh perspective, bespoke strategy and guidance… where the mystical meets the practical, where hearts are healed and chains of the past are broken. Where you take your needs seriously, keep your promises to yourself, and trust your own guidance, your Intuitive Body.
:: To this mix I bring my own heart, my finely honed intuitive gifts and training with the intuitives, the healers, the spiritual leaders, 21 years as a licensed psych. clinician and superb training, 37+ years of experience and expertise and devotion to our work.
Ways we might work together~~
~Hearth+Table
My gorgeous signature container for steady support and inspiration. Something I created after almost 40 years of specializing in individual work. Hearth+Table has quickly become beloved by the women who have gathered and claimed their seats. It is a powerful option for individual coaching with an additional weekly group included for the connection and heart and place of respite and relief as we make our way through the changing times and try to soothe our often frayed nervous systems.
It's my most affordable and relaxed program yet. Cozy and intimate where you get to take what you love each week to fit your schedule and needs. Designed to offer a steady drip of connection and guidance for the women I adore. Intimate individual coaching at group pricing.
~ Intuitive 1~1 Coaching
Creative, attuned, loving, immersive, bespoke coaching that changes everything. Really.
The work I have done for (almost) 40 years. The work I still adore because of the difference it makes and because of the intimacy of the relationship which I know is what changes everything. When you are my client, I am devoted to you and will more than match your own commitment and desire for change. This level of support allows you to leave painful beliefs and patterns that keep you from getting where you are meant to go. Spread your wings… Because there is no perfect time, no right moment… If you're here, I"m ready. Coaching programs are 6 months or more and include intimate focused loving and customized support that is powerful and life changing. Pricing begins at $8k :: Please reach out to schedule time to talk.
::If you're looking for specialized individual support for emotional eating see Recovering Beauty, below.
~Recovering Beauty :: gorgeous support for emotional eating
Flood your world with beauty, where shame + self judgement evaporate. . Two options to choose from.
Powerful intimate  concierge-level coaching (very limited spots) OR this beautiful self-guided program w email support.
Each program is the culmination of not only decades of work but also the soul memories of the women who have seen the weight DROP from their hearts and minds…I have created two tiers, so no excuse nor reason to ignore the pain any longer.
The work I have specialized in which resulted from my own painful history with emotional eating and as a serious binge-eater during my teens into my 40s. A devotion to healing the shame and self-loathing which plagued my beautiful talented heart-full clients. And although our work is always unique as we walk your path together, there are some solid things that 'work'. This is not a diet and it is also not all 'mindset'… it's a combination of powerful insights and strategies in the context of deep private support that you can count on as you make your way through. The good news~This is unlikely to be like anything you have tried before.
 ~"There isn't a single day that goes by that I don't use one of the tools Lisa brought to me during our work together. Her ability to reshape my thinking around my body, my life, and food has set me on a new path, one that I didn't think I was ever going to have access to in my life. She focuses on adding things in rather than taking things out, and other than that I'm really not sure how she does what she does, but it works!" Amy, Virginia
~"I had tried everything under the sun to help me with food and had given up hope of ever finding any sort of peace with it and then I connected with Lisa. I felt like she understood my struggles but more than that, I felt like she asked the right questions so I could be seen. After two months of working with Lisa, I not only have a new level of peace with food, but my whole life is better. I have the tools I need and I know how to use them to create the life I've always wanted." Shannon W. Texas
~"So much to say about Lisabella.  At a time where I had gotten used to my weight and where I was, I had gotten into some horrible habits of making jokes during my presentations.  In my head, this was to soften the crowd, but truly it was because I wanted to call out my weight before others did.  Lisa – saw this clearly.  During our coaching sessions, she helped me address all of my issues and confront those I had buried years ago.  Her beautiful writing, journaling, sets the tone for most of my days.  I have successfully removed issues from 40 years ago and become the powerful woman I am.  Thanks to Lisa, I have released 77 pounds and it is not hard.  It magically comes off, because I stopped beating myself up.  Thank you Lisa – YOU, beauty changed my life." Richele Shaw. Las Vegas
 ~"I wanted to update you on some "discoveries". I looked in the mirror,  completely confused as to whose body it was that I was in. I felt so confident and in touch with my feelings and my body. I feel so incredibly empowered after this week's sessions. The writing allowed me to look at the patterns and it was incredible how much it changed my thoughts and my feelings. I am finally able to truly appreciate who I am and what exactly I want to accomplish or what I want to feel without being so terrified that I am going to be judged. I know that this work that we're doing is helping me realize what all I am capable of and all that I am. The amount of peace that I feel right now is just something I never thought that I would feel. I wanted to make sure you knew how grateful I was for you and the work that we do." ~Emmy Cupp, Austin, Texas
Private Online Retreats
Ahhhhhh. MEDICINE DAYS!
Devoting a full day to clarity…healing… your heart's desires is NOT too much to give yourself.
How would you bless the world from a filled up, heard+seen place with a whole tableau of solutions and strategies and loving intuitive attention (Also this is *half price* if you belong to Hearth and Table!). No need to travel to the ashram or a far off island…
"I loved my retreat day. At first I wasn't so sure that I would benefit but it was quite magical. Moving through the day, it was like layering on more and more healing. As we worked through the day, I began to see a lot of symbolism and hear familiar themes and was able to let some pain and trauma go through the exercises. I reconnected with my whole body and the pain and frozen-ness subsided. Instead I got messages of safety, connection and freedom that allowed an amazing integration that has left me pain free. I still need to stretch that area and stay connected with the tools I received but that locked up, painful feeling has subsided. Like I said, miraculous. Thank you Lisa for a beautiful, healing day." ~Nancy Ryan, California

"Today's session was mind blowing! I didn't know I could get such life-altering insights in such a short period of time. Lisa, you are the most talented therapist/coach/teacher/alchemist I have ever worked with.Thank you for the priceless gifts! Much love and gratitude" ~Sue Cronkite, North Carolina
"I am crying from the beauty of the experience of today and all that came up. Beautiful, grateful, appreciative tears. I can't get over the huge aha I had. So simple yet I hadn't seen or noticed it before. You are a true master at your craft. I am in awe, as per usual with what and how you offer what you do. It far surpassed any expectations or desires I came to the space with. You are magic and I love how you are so willing and able to lead us to ours. Thank you, thank you, thank you"~ Michele Snelling, Salt Lake City
Please reach out to connect with me and see the ways I can support you and create the results you've wanted for a long time. All programs are currently virtual, offered online via private Zoom conference line. With all love+every blessing, all good things….


Come and enter the Temple with me.
Choose from the options above and let's begin.