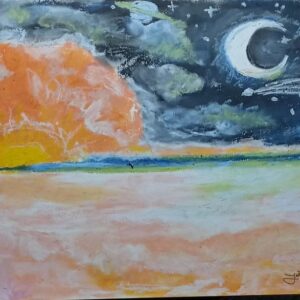 So many of us thinking of Tina Turner today.
It was so easy to love and admire and cheer for her.
More than a survivor… more than a spectacular artist. She was such a force.
And I think about the women who are not able to leave abusive situations.
In my long career in clinical psych and now as more of a coach, I've heard it all..
.
I am still haunted decades after working on psych wards and the women's prison where the stories of abuse by men and by parents etc were unimaginable even to me, at a time I really thought I had heard everything and nothing could shock me. And yet, some of the most horrific stories are still beyond our imaginings.
Certainly beyond my own. I have heard so many really hard stories these last 37 years.
During covid, I again was haunted imagining women and children trapped with violent men who became like caged animals with no outlets when the world was shut down.
People really don't understand abuse nor why women don't leave. T
he reasons are many and are complex and as we know resources and safety and mobility are not equal and where women and kids ought to be able to count on protection, they surely are not.
And there are also the more complex reasons.
The notion of 'repetition compulsion'. The trying to make
old traumas turn out differently 'this time'… of course it is not conscious, of course it is not rational… it is tragic however and really hard to change. Repetition compulsion is not uncommon and happens in lots of
instances where we are caught in cycles or patterns that make no sense and that keep us locked into
hard relationships, or struggling with money, or hurting ourselves with substances….
In my early days of clinical work I remember situations still vividly where women would still defend and justify… it was their child self who still saw the world through the eyes of 'everything is my fault, I am responsible for anything that happens"… and in adulthood they relive the trauma and try and try to 'do better' to make it come out differently… to say and do the 'right things' so they can resolve the deep trauma lodged in their bodies.
It's SO hard to watch.
Heartbreaking and triggering.
Hard to not be able to help or change minds.
And when we feel helpless, we often turn to judgment.
Something for us all to notice and be aware and ideally correct.
And so many judge b/c it is just so painful to watch and b/c of course it is not rational, it goes beyond what most are willing to understand and find compassion for when they feel helpless or confused… they judge, and blame.
And that… we can do a whole lot better at. For sure.
Tina set a powerful example and we love her for that and so much more… Thinking of her so much this morning, and really loving the photos and memories of such a gorgeous heartful woman. xo