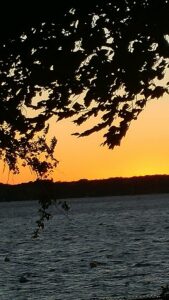 My clients get results from emotional eating and soooo much more.
I am here to celebrate a bit. I am seeing some super powerful shifts in my clients right now.. and they will know who they are and can raise their hands if they want a bit of love, otherwise I protect their identities.
1. This Beauty has taken her marriage from the brink of divorce and true despair, to a highly functioning mutual, respectful, communicative, united parenting, inlaw deflecting loving relationship. There are no more thoughts of leaving, no more isolation and stonewalling, nor trying to manipulate the other into changing. No more destructive childhood patterns hijacking the marriage. There is fun, there is love, there is sex, there is family. And.. she has also changed her entire way of eating.. formerly a sugar junkie she aced halloween allowing herself just what she wanted, with no guilt or shame, no hangover, no binges triggered by 'imperfect' eating. She told me the other day that she is finally living as herself, her values and beliefs are reflected in her actions, that she is not being run by her traumatized and abandoned child self anymore.. She is living an empowered and embodied life. This is such a big deal and she is feeling it.
2. This Beauty has also changed her eating and been on a powerful 28 day program to separate from food patterns that made her feel sluggish and stuck. She has traveled thru this plan, done beautifully, is looking about 15 yrs younger, and is navigating her mom's descent into alzheimer's with grace and balance. She has booked increasingly lucrative contracts in her very high powered job and it in constant demand… she is naming her price, choosing her work, starting a new piece of her own business, and is feeling happy in her marriage and in her decision to live in her favorite place for all of next year. She is living a full and beautiful life with tons of love and now with the self love to match. So beautiful.
3. This Beauty is making changes that have surprised even her. For one, the nonstop noise in her head of not good enough, not loved enough, and the painful push to strive harder, has abated.. She knows how to disengage, to redirect, to come back to center and stay in the prsent. She has created an entirely new relationship with her daughter, no longer does the homework, is no longer manipulated by this adorable child, and has her bed back for just she and her husband now that said child is sleeping in her own room (where she belongs! :))…. She has gotten a contract job where she was underpaid and giving away too much work for free, and is now being paid appropriately. She has received job offers, and is seeing her worth in the marketplace. She has also changed the rules of engagement with her husband… has found her voice and expressed her desires and limits in ways that are being heard and is garnering more respect and balanced power in the marriage. Oh.. and she has given up her cheese addiction for months now, is eating beautiful wholesome food and is not hating her body for each 'wrong' bite she ewas taking.. Self respect is everywhere, with more money, more love, (more sex) and more time to herself … Pretty damn good.