Beauties,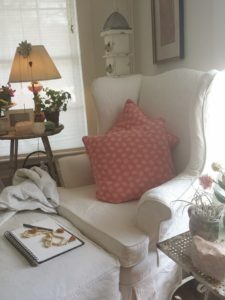 There are times when it might seem that not much is happening. Or maybe you are trying to 'make' something happen… and it just isn't. It's frustrating, you doubt yourself, spin your wheels, tell yourself all sorts of untruths.
I was talking with my mentor this week, bemoaning the fact that my writing feels 'flat'.. that I can't create what i call my 'mystical love poems'…. that everything I try to write feels forced, has no flow, gets deleted by me because it's just not working.
I never ever had to force my writing.
I simply knew when something wanted to get onto the page, I would hear lines and paragraphs 'in my head' and I would get them down as fast as possible, knowing they were fleeting and had to be taken when they were offered.
I started to cry to my beloved confidant that I was secretly afraid that all my writing got left in Newport…that maybe i could only write there in that air with that amount of salt in the air, with the smell of the bay and the way the light looked at dawn from my windows.
I got panicky that the writing didn't make the move with me here, and that it would be lost to me…forever.
As i type "forever'.. i smirk.. I know it's not true. Of course its not it can't be.
She told me a story about Willie Nelson whom she'd heard interviewed recently, talking about knowing there was always another song, he would always write another one, they would come to him as they always had… she assured me this would be true for me with my writings too.
To trust that, to know it, to talk back to the fear voices that said otherwise. To know what is true, that this precious gift that I love and use, hasn't gone anywhere.. is maybe changing form right now.
With everything else that has been changing… inside of me and out… of course this feels true.
And part of me already knew… something is sorting and sifting. I can feel it.. but it's hard to be in the between… hard when something is changing and you don't know what it will be or how it will return to you…
When there is a little death (or a big momentous life changing one)… something leaves… goes out and when it finds it's way back and is changed, it is purified, strengthened, brings new life with it.
I am waiting. I am listening. I am trusting.
all love xo lisa