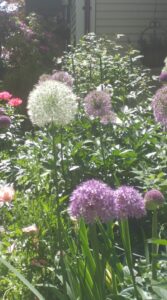 Follow Beauty is not just about what is traditionally beautiful, nor our preferences about what we want or makes us happy. It's also about darkness, about sorrow, about abandonment, about loneliness, about deep fears that torment us, about the beliefs we cannot release…About what you may not appreciate as 'beautiful'.
Following beauty, to me, is about all of it, how we move through it, how we love ourselves through it….while honoring the dark and the deep and the pain, while holding it with tenderness and compassion and listen to the ways it wants to help us become more. #HeartFULL
Living in beauty is about that precious mix of the raw and the traumatic, while also holding the connection with what is beautiful, what is here, what we can create, how we can still find our hearts and love so deeply, how we can still create so much beauty from our hearts and with our hands and our words, and in some ways how very little it takes..
How we can still find the crack of light when we are suffering and so so scared. How we are in this together. Always.
So many people are in a place of a kind of desperate not-knowing, uncertainty mixed with urgency.
A place where they know something must change, it feels urgent. And even with guidance from friends and others, and their own awareness, no answer comes and there is a momentum like a free fall, feeding the flames of fear. It's a terrifying place to be.
And yet, I believe that we have answers, we have guidance and knowing.
I believe that healing happens in true slowed-down time, where we can quiet the swirl of illusion and panic and old child-self beliefs of powerlessness and lack of worth and the ones that say we are unlovable. And…. I believe it happens in connection. In the being seen and heard adn known in the darkest and most vulnerable of places. When you are seen and known with love as you walk the Hero(ine)'s journey.
This is a true Rite of Passage. More spiritual crisis than psychological as Caroline Myss would say.
It's hard to slow down when we are so afraid.. Fear and adrenaline speed us up.. Fight or Flight.. stress chemicals assaulting us.. Thoughts race, we create more fear pictures in the future.. and believe the worst of the past is going to repeat in more dire ways. We lose faith in our ability to swim through the chop, to stay afloat.
During these times, the bravest thing is not to do it all yourself, it's to ask for help. It's to know that in connection in vulnerability, in allowing another to see you and support you in the raw and the real, is part of how you find your true nature again.
It's hard to see in the dark.
Having another pair of eyes, of hands, another heart.. a guide who knows the terrain… matters deeply.
I am here when you are ready, or maybe especially when you don't believe you are ready, and yet you know things cannot stay the way they are….nor are they meant to. I'm here. Reach out to me if this speaks to you, if you have questions, if you want to hear a bit more, if you want an idea of two.